Cesium Tungsten Bronze Free Information Service
Free Information Service of Cesium Tungsten Bronze
Chinatungsten Online (Xiamen) Manu. & Sales Corp. (CTOMS) has been always provided its best service towards all the clients, customer service is the sole of the company daily operation. Chinatungsten Online has implemented its service into customization, research and development, production and manufacture, packing and delivery of cesium tungsten bronze, includes every step of communication with customer about basic information of cesium tungsten bronze and how to order.
Cesium Tungsten Bronze News, Price and Information Service
Provide all the customer with website about cesium tungsten bronze in various of language version which covers almost all the content about Cs0.33WO3 such as introduction, knowledge, academic research, patent, price, producing method, packing, delivery, national standard, testing method and equipment which helps customer to have a clear acknowledgement of Cs0.33WO3. Besides that, videos SEM and photo gallery of Cs0.33WO3 are also listed.
Chinatungsten Online established network coordination department based on its accumulated information and statistics in the past 20 years which is responsible for getting contact with tungsten and molybdenum enterprises and professional consultants everyday to collect news, information and price trend of tungsten and molybdenum products. Chinatungsten Online provides customer with price and information service through the following methods:
1) Cesium tungsten bronze website covers almost all the information of the product.
2) The news center of CTOMS, provides latest news, price and marketing analysis/trend of tungsten/molybdenum products.
3) The site of China Tungsten Industry Association (CTIA) provides everyday news and info about tungsten industry, national macro-economic policies, industry information in and abroad. The website owned by CTIA, operated by Chinatungsten Online since 2000. We have been devoted to provided all the customers with free tungsten news, price and information which is the most authorizing, latest and the most comprehensive site of tungsten industry.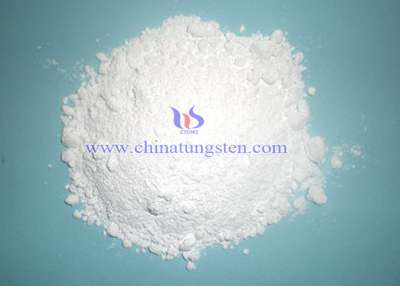 Ammonium metatungstate(AMT) is an important intermediate compounds of tungsten hydrometallurgical process, appearance is white crystalline powder, solubility in water is the largest in the tungsten compounds which over 300g WO3/100ml H2O (in 25℃).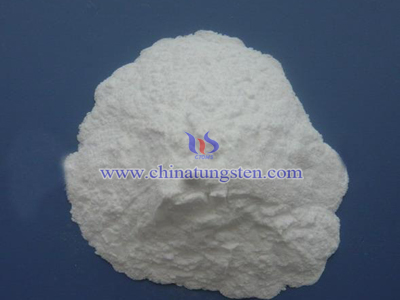 Sodium tungstate, a tungstate of sodium, is useful as a source of tungsten. It is prepared from tungsten ores used to manufacture tungsten by reducing it.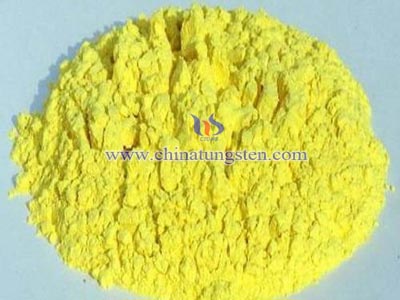 Tungstic acid refers to hydrated forms of tungsten trioxide, WO3. The simplest form, the monohydrate, is WO3.H2O, the dihydrate WO3.2H2O is also known. The solid state structure of WO3. H2O consists of layers of octahedrally coordinated WO5(H2O) units where 4 vertices are shared.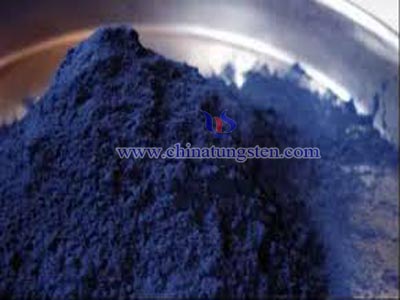 Blue tungsten oxide refers to a class of dark blue compound containing tungsten (Ⅵ) and tungsten (V) mixed valence state. Blue tungsten oxide is the product of reductant and tungsten compounds. Composition of blue tungsten oxide is complex, among which there are also intermediate oxides like WO2 and W4.
Yellow tungsten oxide is a finely divided, yellow crystalline powder. It is produced by roasting ammonium paratungstate at closely controlled temperatures to drive off water and ammonia. Exact time and temperature control determine, to a large extent, the physical characteristics of yellow tungsten oxide.